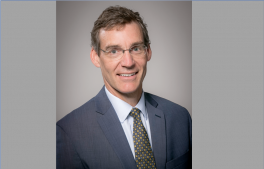 David Rakel
Yes
No
Editor
Dr. David Rakel is chair of the Department of Family and Community Medicine at the University of New Mexico School of Medicine in Albuquerque, New Mexico. He began his career in the mountains of rural Idaho where he was in rural private practice for five years before completing a two-year residential fellowship in integrative medicine at the University of Arizona Health Sciences Center.
He was the founder and director of the University of Wisconsin (UW) Integrative Medicine Program and was awarded tenure in the Department of Family Medicine at the UW School of Medicine and Public Health in 2010.
He has received National Institutes of Health funding to study the "clinician effect" and to incorporate healing modalities into medical school curricula. He is board certified in family and integrative medicine and he has received numerous awards for excellence in teaching. His professional passion is to explore complex systems, addressing clinician burnout and strategizing ways to improve healthcare delivery systems.