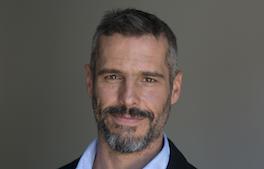 BJ Miller
Yes
Yes
Editor
Dr. BJ Miller is a longtime hospice and palliative medicine physician and educator. He currently sees patients and families via telehealth through Mettle Health, a company he co-founded with the aim to provide personalized, holistic consultations for any patient or caregiver who needs help navigating the practical, emotional and existential issues that come with serious illness and disability.
BJ's been on faculty at his alma mater, UCSF, since 2007 and has worked in all settings of care: hospital, clinic, residential facility, and home. Led by his own experiences as a patient, BJ advocates for the roles of our senses, community and presence in designing a better ending. His interests are in working across disciplines to affect broad-based culture change, cultivating a civic model for aging and dying and furthering the message that suffering, illness, and dying are fundamental and intrinsic aspects of life. His career has been dedicated to moving healthcare towards a human centered approach, on a policy as well as a personal level.
BJ has given over 100 talks nationally, and internationally, on the topics of death, dying, palliative care and the intersection of healthcare with design. His 2015 TED Talk: "Not Whether But How" (aka "What Matters Most at the End of Life"), has been viewed over 11 million times and his work has also been the subject of multiple interviews and podcasts, including Oprah Winfrey, PBS, The New York Times, The California Sunday Magazine, GOOP, Krista Tippett, Tim Ferriss and the TED Radio Hour.  His book, A Beginner's Guide to the End, was co-authored with Shoshana Berger and published in 2019.