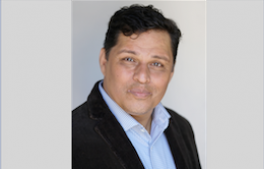 Daniel G Garza
No
Yes
Interviewee
Daniel G Garza has been an HIV/AIDS Patient Leader, Advocate, and Educator since 2001 starting in The Rio Grande area of Texas, Houston, and now in Southern California.With a foundation based on teaching prevention to high schools, colleges, and universities.
A member of the Board of Directors for Radiant Health Centers and Chair of the Client Advisory  Committee. A member of Positively Fearless campaign, Ambassador for Global Healthy Living Foundation, Rainbow Soul Circle, LyfeBulb, and Wisdo, On social media, you can follow him on his Put It Together Conversation Podcast, HIV Positive Life on Facebook, Twitter, YouTube, and Instagram. 
He is the winner of the Hero of Hope Award for Patient Advocacy from iPain International Foundation. His company Lilmesican Productions, a Social Enterprise, is producing shows that maximize the benefits to the community.
Links: 
Radiant Health Centers
https://www.radianthealthcenters.org/
Positively Fearless
https://www.positivelyfearless.com/
Put It Together Conversations Podcast on YouTube
https://www.youtube.com/playlist?list=PLlh31gond1YDvCjld52l_46Ko7-Fw6tdS
HIV Positive Life on Facebook
https://www.facebook.com/HIVPositiveLife
Lilmesican Productions