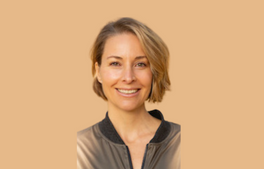 Kimberly Warner
Yes
Yes
Editor
Kimberly Warner is a film director and producer based in Portland, Oregon. After receiving her degree in Pre-Med and Biology at Colorado College and pursuing her Masters degree at National University of Naturopathic Medicine,  Kimberly abruptly changed paths and has never looked back. Her work, still founded in a passion for the psychological and social patterns that influence healing, has traded herbs for a camera, prescriptions for storytelling. 
Kimberly has written, shot, directed and edited narrative films, webisodes and corporate and non-profit brand videos. She's written and directed two of her own narrative short films and both have screened at film festivals globally and garnered numerous awards. 
In 2015, Kimberly developed Mal de Débarquement Syndrome, an incurable neurological disorder that manifests as a feeling of constant rocking, bobbing or swaying. As months turned to years, her sense of self dissipated as her relationship to her body, her career and her community faded. At forty years young, she watched the rest of the world continue on while she was stuck trying to figure out how to put her pants back on. 
After years of isolation and desperately chasing a fix, Kimberly realized the chase was making her more sick. So she decided to learn how to say "yes" - yes to the messy, uncomfortable, painful journey of being alive and how to incorporate it into a bigger, fuller definition of herself. She founded Unfixed Media Productions in 2019 as way to find others who are doing the same, have honest conversations and demonstrate that our wounds and weaknesses are our strengths, they complete us and they equip us to help others. 
These inevitable peaks and valleys of living with an incurable, chronic condition are part of an expanding Unfixed portfolio that currently includes a docu-series, podcast, round-table webcast and feature documentary film all in production. 
Unfixed Media Productions has led to Kimberly's larger advocacy role within the chronic illness community where, alongside directing and producing media, she writes and speaks about her own patient experiences and how healing can exist even when our bodies can't be cured. She is the 2020 recipient of the Invisible Disabilities Association's Media Impact Award. 
When Kimberly isn't nurturing and developing the many facets of Unfixed, she works a small, sustainable homestead with her husband in rural Oregon.