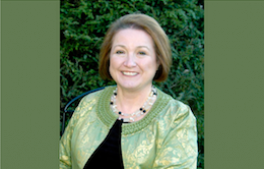 Pamela Ressler
No
Yes
Interviewee
Pamela Katz Ressler, RN, MS, HNB-BC is the founder of Stress Resources and an Adjunct Clinical Assistant Professor of Public Health and Community Medicine at Tufts University School of Medicine in Boston, MA. She has served as the only nurse on the Executive Board for Medicine X at Stanford University and as a member of the Consumer Health Council of the Massachusetts Health Quality Partners.
Ms. Ressler's work focuses on resilience and communicating the experience of chronic pain and illness through mindfulness based interventions, peer to peer healthcare, and narrative practices. Her research is grounded in the science and the art of wellness and human connection and she has been  Her work has earned her the distinction as a thought leader in the field and was selected to co-design The Narrative Playbook: The Strategic Use of Story to Improve Care, Healing and Health (2015). In 2020, Ms. Ressler launched the podcast Raising Resilience which she hosts and produces.
Ressler sits on the Board of Directors of ChildKind International, an organization dedicated to improving the quality of pediatric pain care around the world, and was honored to be selected as a 2019-2020 Mayday Pain and Society Fellow. She is a member of the International Association of the Study of Pain (IASP) and serves on the IASP's Global Alliance of Pain Patient Advocates (GAPPA). Her consulting work with businesses, schools, and healthcare organizations is ongoing and expanding as leaders seek strategies of sustainable resilience in our fast paced society.